Yoga for Hips, Hamstrings & Lower Back (All Levels)
This class is taught by: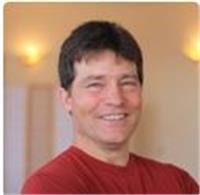 Devin McGuire, R.Y.T., began studying yoga at IU in 1979. He has facilitated group practice since 1997 and is registered with the Yoga Alliance at the E-RYT200, RYT500 designation.
Devin is currently practicing the yoga methodology of Krishnamacharya, which focuses on the movement of the spine as it functions with the breath to steady the mind and refine awareness. Krishnamacharya is known in the west by a couple of names: Viniyoga and Svastha Yoga.
Devin has studied this methodology of Yoga under the tutelage of Gary Kraftsow, Srivatsa Ramaswami, and Ganesh Mohan since 2000. All classes include functional movement to stabilize and strengthen the spine.
To anyone walking into his class for the first time, Devin would say "Welcome. One of the primary intentions of yoga is to steady the mind. Because the spine is our physical core and the breath is what animates and activates us, we will focus on the movement of the spine as it functions with the breath to steady the mind and refine our awareness. Everything we do is intended to feel comfortable and pleasant."
Variations of the squat are currently his favorite body posture/movement because he feels it is so functionally relevant to many our activities of daily living.
When asked if he was a season, Devin said he would be winter because he loves the hushed sound of falling snow on snow. For him, winter is a time that encourages a deeper appreciation of light and warmth within the world and those with whom we share life's experiences.
Private sessions are encouraged.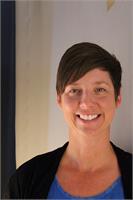 Marci was first introduced to yoga by a friend. She was a single mom with 2 young children and a full time job with a lot of responsibilities. Yoga become a nourishing sanctuary for her. She was typically a frazzled mess when she showed up at yoga class and in that hour was transformed into a blissful state that made her a better mother, employee, colleague, and friend.
She grew up in Terre Haute, Indiana and moved to Bloomington in 2004, calling this beautiful community home ever since.
Marci is RYT-200 certified through CITYOGA School of Yoga and Health, Indianapolis. She teaches Hatha and Hatha Flow. She likes that the simple structure of these classes helps make it accessible to a range of people. Beginners and advanced alike will benefit and enjoy these classes.
To anyone walking into her class for the first time, Marci would want to say "Welcome! I'm so glad you're here. Don't be worried; yoga is for EVERYONE and I can't wait to share its benefits with you"
Her favorite pose changes over time but is currently pigeon because she has experienced hip injuries and it's one of the tools she's using to heal.
When asked what season she would be, Marci replied Spring. She loves the rebirth and renewal that happens in the springtime. Yoga practice represents the same to me!
Hips are the vital connection between your legs and torso and can impact everything from your mobility to your mood. Whether you sit at a desk all day or run marathons, hip openers can benefit you in a variety of ways. Join us to open, release, and restore!