Qigong (All Levels)
This class is taught by: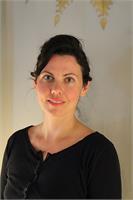 Jilll Schimmelpfennig is a L.A.c. (licensed acupuncturist) in the state of Indiana. She is NCCAOM certified and graduated from Southwest Acupuncture College in Albuquerque, NM in 2011, receiving her Masters in the Science of Oriental Medicine. She has been practicing in Bloomington for 3 1/2 years. She treats pain issues of various kinds, gynecological issues, hormonal balance, insomnia, and/or depression among other things.
Jill finds it very satisfying to teach people ways to incorporate Traditional Chinese Medicine into their life. She love the outdoors, arts, crafts, swimming, Qigong, and animal watching with her 3 year old son
A practice of coordinated body posture and movement, breathing and meditation. Accessible for those with injuries or mobility and flexibility challenges.
Upcoming classes:
Sign Up

Fri

Dec 21 5:30 pm - 6:15 pm

with

Jill

Schimmelpfennig




Fri

Dec 28 5:30 pm - 6:15 pm

with

Jill

Schimmelpfennig




Fri

Jan 04 5:30 pm - 6:15 pm

with

Jill

Schimmelpfennig




Fri

Jan 11 5:30 pm - 6:15 pm

with

Jill

Schimmelpfennig




Fri

Jan 18 5:30 pm - 6:15 pm

with

Jill

Schimmelpfennig




Fri

Jan 25 5:30 pm - 6:15 pm

with

Jill

Schimmelpfennig




Fri

Feb 01 5:30 pm - 6:15 pm

with

Jill

Schimmelpfennig




Fri

Feb 08 5:30 pm - 6:15 pm

with

Jill

Schimmelpfennig




Fri

Feb 15 5:30 pm - 6:15 pm

with

Jill

Schimmelpfennig




Fri

Feb 22 5:30 pm - 6:15 pm

with

Jill

Schimmelpfennig




Fri

Mar 01 5:30 pm - 6:15 pm

with

Jill

Schimmelpfennig




Fri

Mar 08 5:30 pm - 6:15 pm

with

Jill

Schimmelpfennig




Fri

Mar 15 5:30 pm - 6:15 pm

with

Jill

Schimmelpfennig




Fri

Mar 22 5:30 pm - 6:15 pm

with

Jill

Schimmelpfennig




Fri

Mar 29 5:30 pm - 6:15 pm

with

Jill

Schimmelpfennig




Fri

Apr 05 5:30 pm - 6:15 pm

with

Jill

Schimmelpfennig




Fri

Apr 12 5:30 pm - 6:15 pm

with

Jill

Schimmelpfennig