Revive & Restore (Level 1)
This class is taught by: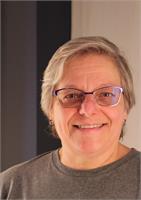 Yoga Instructor:
Click on name to see list of classes.
The stress of college guided Debbie to her first yoga class in the early 1980's. She found the relief and peace that she was seeking in yoga class, then and now. Deciding to certify after about 20 years of practicing yoga, she certified with Judith Lasater in 2003 at Yellow Springs, Ohio. Originally from Toto, Indiana, Deb continues to make her place among the Indiana yoga community.
Deb practices Gentle Hatha Yoga because she finds Hatha Yoga to be gentle and kind to the body, while increasing flexibility and strength. Her favorite pose in her practice is down dog. It takes her out of her normal positioning and requires her to be mindful of her entire body's placement.
One thing that she would want to say to a student walking into her class for the first time is "please hear my words, but listen to your bodies."
If Deb was a season, she would be autumn. She loves the settling, cooling and observing all the exciting colors.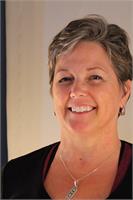 Sharon McGuire, RYT-200, completed her yoga teacher training with Nourishing Heart Yoga in Bloomington.
With an extensive background in training and development, Sharon is dedicated to facilitating opportunities for students at all levels to experience personal "ah-ha!" moments and grow in their yoga practice.
Combining gentle yoga and meditation, Sharon creates a loving, compassionate environment that encourages students to accept who they are and find inner peace.
By guiding students to move mindfully with the breath, she creates space for
students to slow down, relax, and focus on being present in the moment, ultimately providing
them with tools to live mindfully in everyday life.
A gentle flow class ending in peaceful, restorative poses.
Upcoming classes:
Sign Up

Sun

Dec 23 4:30 pm - 5:30 pm

with

Deb

Hackman




Sun

Dec 30 4:30 pm - 5:30 pm

with

Sharon

McGuire




Sun

Jan 06 4:30 pm - 5:30 pm

with

Deb

Hackman




Sun

Jan 13 4:30 pm - 5:30 pm

with

Deb

Hackman




Sun

Jan 20 4:30 pm - 5:30 pm

with

Deb

Hackman




Sun

Jan 27 4:30 pm - 5:30 pm

with

Deb

Hackman




Sun

Feb 03 4:30 pm - 5:30 pm

with

Deb

Hackman




Sun

Feb 10 4:30 pm - 5:30 pm

with

Deb

Hackman




Sun

Feb 17 4:30 pm - 5:30 pm

with

Deb

Hackman




Sun

Feb 24 4:30 pm - 5:30 pm

with

Deb

Hackman




Sun

Mar 03 4:30 pm - 5:30 pm

with

Deb

Hackman




Sun

Mar 10 4:30 pm - 5:30 pm

with

Deb

Hackman




Sun

Mar 17 4:30 pm - 5:30 pm

with

Deb

Hackman




Sun

Mar 24 4:30 pm - 5:30 pm

with

Deb

Hackman




Sun

Mar 31 4:30 pm - 5:30 pm

with

Deb

Hackman