Gentle Flow (Level 1)
This class is taught by: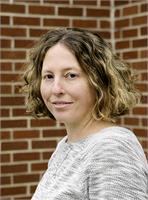 Erin East brings multiple talents and skills to the Touchstone team as both a massage therapist and a yoga instructor.
Originally from Anderson, Indiana, Erin discovered her love for yoga at the Mount Madonna Center in the Santa Cruz Mountains of California where she lived for five years. She grew up doing dance, gymnastics, cheerleading but when she started practicing yoga around 23 years old it felt like coming home.
She holds a 200hr certification and teaches a class based on Ashtanga, the eight limb system. She considers yoga an art and a science that connects us to our greater source. Her asana classes always include other facets of the eight limb practice. The asanas are done as a meditation in motion that are mindful and nurturing experience for the body, mind, and spirit.
If someone walked into her class for the first time, Erin would say "Welcome! Listen to your body and do what feels right to you."
Erin moved to Bloomington in 2011 to attend the Associates of Integrative Health for certification in massage therapy. In 2013 she received Level 1 and Level 2 training in lomi lomi, the sacred art of Hawaiian massage. In 2016, Erin also certified in Myofascial Release and added a new layer of knowledge to her bodywork.
She loves being a massage therapist because it is a career path that embraces lifelong learning, wellness, and acceptance of others wherever they are at in their journey.
This gentle yoga class creates safety and comfort for beginners as they develop self-awareness, balance and flexibility.
You will become familiar with the basic concepts of yoga poses and practice, as Erin gently guides you through a moving meditation of asanas.
A mindful and nurturing experience for the body, mind and spirit on a Saturday afternoon.