Hatha Yoga (Level 1)
This class is taught by: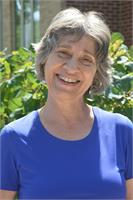 Yoga Instructor:
Click on name to see list of classes.
Diane is a E-RYT 500 registered teacher with the Yoga Alliance. She loves yoga and shares her enthusiasm for it with her students. She defines yoga as a practice of mindfulness, the attentive unfolding and fine tuning of each moment. Every class explores the "music" of yoga--the rhythms of the body; the melodies of the heart; the joyful harmony of body, mind, and spirit. Each class also attends to breath and alignment as means of opening energy channels in the body and experiencing ease and comfort in the poses.
Diane retired from the Monroe County YMCA as Prime Time Wellness/Yoga Director in January 2012. In that capacity she designed and developed the Yoga Program as well as the Pilates, Arthritis Aquatics, and Active Older Adult programs; she trained teachers and provided educational opportunities for the staff. As a member of the National YMCA Active Older Adult faculty, she trained the trainers in programs specific to older adults. She also represented the National Arthritis Foundation in Indiana as an Arthritis Aquatics teacher trainer. At the YMCA besides yoga, she also taught Pilates, land and water aerobics, and arthritis aquatics. Post retirement, she continues to teach yoga at the YMCA.
Diane began exploring yoga as a personal practice while a student at Oberlin College in the sixties. Since then she has enjoyed opportunities to study with many well-known international and national teachers, including Judith Lasater, with whom she has studied for the past thirty years. Some of the teacher trainings with Judith included "Applied Therapeutics and Restorative Yoga (for which Diane received certification)," "Experiential Anatomy, Moving from the Inner Body: Practicing and Teaching from the Organs," "Yoga Therapeutics: Working with the Body's Structure," and "Yoga Therapeutics."
Teachers with whom she has studied include Rodney Yee, Donna Fahri, Erich Schiffmann, Mary Dunn, Janet MacLeod, Leslie Kaminoff, Lilias Folan, Jean Couch, Kali Ray, Todd Norian, Cyndi Lee, Angela Farmer, Victor van Kooten, Desiree, John Schumacher, Ramanand Patel, and Thomas Myers, among others.
Diane celebrates the yoga insights and the successes of all her students. She has been teaching yoga and training teachers for over 30 years. For Diane, yoga continues to be a journey of discovery, as well as a path to well-being and inner peace, which she hopes to express to those around her--together touching the earth and its creatures, great and small, gently and lovingly.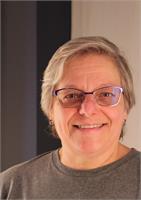 Yoga Instructor:
Click on name to see list of classes.
The stress of college guided Debbie to her first yoga class in the early 1980's. She found the relief and peace that she was seeking in yoga class, then and now. Deciding to certify after about 20 years of practicing yoga, she certified with Judith Lasater in 2003 at Yellow Springs, Ohio. Originally from Toto, Indiana, Deb continues to make her place among the Indiana yoga community.
Deb practices Gentle Hatha Yoga because she finds Hatha Yoga to be gentle and kind to the body, while increasing flexibility and strength. Her favorite pose in her practice is down dog. It takes her out of her normal positioning and requires her to be mindful of her entire body's placement.
One thing that she would want to say to a student walking into her class for the first time is "please hear my words, but listen to your bodies."
If Deb was a season, she would be autumn. She loves the settling, cooling and observing all the exciting colors.
This class teaches yoga fundamentals including warm-ups, asanas (the physical postures), breathing and deep relaxation. Attention is given to increasing body awareness and relaxation within a wide range of poses. Types of poses include: hip and shoulder openers, seated poses, standing poses, forward bends, backbends and gentle twists. Students will fine tune the balance of body, mind and breath, so essential to the practice and understanding of yoga.