Sharon McGuire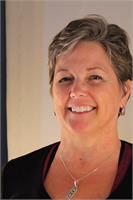 Sharon McGuire, RYT-200, completed her yoga teacher training with Nourishing Heart Yoga in Bloomington.
With an extensive background in training and development, Sharon is dedicated to facilitating opportunities for students at all levels to experience personal "ah-ha!" moments and grow in their yoga practice.
Combining gentle yoga and meditation, Sharon creates a loving, compassionate environment that encourages students to accept who they are and find inner peace.
By guiding students to move mindfully with the breath, she creates space for
students to slow down, relax, and focus on being present in the moment, ultimately providing
them with tools to live mindfully in everyday life.
Sharon McGuire instructs the following:
This gentle yoga class creates safety and comfort for beginners as they develop self-awareness, balance and flexibility.

You will become familiar with the basic concepts of yoga poses and practice, as Erin gently guides you through a moving meditation of asanas.

A mindful and nurturing experience for the body, mind and spirit on a Saturday afternoon.




Slow Flow is a mindful, slowly paced yoga class that incorporates conscious flowing of breath with movement of body.




This class will build strength through slow, focused movements, will increase flexibility and range of motion via flowing movements and deep stretching. It includes focused and gentle opening of the body and spine, foundational yoga poses and sun salutations, attention to detail on breath and alignment, and some long holds for strength.




Keen focus, concentration, control of breath, and determination are cultivated in Slow Flow, plus a willingness to reach higher and burn brighter!




A gentle flow class ending in peaceful, restorative poses.